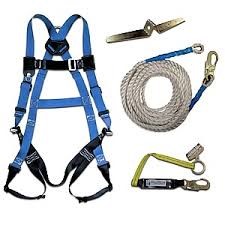 This course was developed for individuals who are responsible for fall protection, administrators of fall protection programs, and managerial awareness. This course includes the criteria to comply with OSHA inspections for Fall Protection equipment.
OSHA (29-CFR 1910 & 1926) and ANSI Z359-2007 Fall Arrest Code standards provide information requirements for both General and Construction Industry and will assist you in complying with requirements for your company.
All fall protection equipment and anchorages must be inspected at the beginning of each eight-hour shift by an authorized person and at least once per year (or more frequently if required by manufacturer), by a competent person or a competent rescuer as appropriate to verify equipment is safe to use.
Written or electronic records of inspection should be kept on file for the service life of product.